Phase Two
January 2018 - May 31, 2018
The American government continues its xenophobic push for a fascist nation with closed borders. It seems that every day, the situation becomes more extreme, and the rhetoric intensifies. Funding for DACA and the wall are combined so that people's lives hang in the balance of insane maniacs that are elected "officials".
Although making drawings about the border region feels naive and pointless at times, it does help create a space for critique and creativity that can become part of the ongoing resistance effort.
We wrapped the Request for Other Border Visions officially on May 31, although we have decided to leave it indefinitely open for submissions by anyone interested.


Thank you to everyone who submitted! The submissions we received were varied - over 40 people sent in designs from near and far, and many people sent multiple ideas. We appreciate all the work we received and it will be posted on this website.


The exhibition at Flatland Gallery was a success. Thanks to the curator and director David Janesko for inviting us. It was a great way to test these ideas in a gallery setting, and a relationship we'd like to continue.


The visit to Laredo was amazing and eye-opening. The artist and teacher Gil Rocha welcomed us into the Laredo community. We stayed very busy while there and felt extremely lucky to have that chance to engage with such warm and inviting people. Highlights included:

Interviews on the morning news show with KDKA and the radio show Coffee & Magic with Sammy the House!

A day spent with the students at The Vidal M. Treviño School of Communications and Fine Arts where Gil is an art teacher.

An evening presentation at The Laredo Center for the Arts engaging in super interesting conversations and dialogue with the local community, under the supreme guidance of the Center's director Rosie Santos.

A visit to Nuevo Laredo for an afternoon with Gil, a surreal and beautiful experience of crossing into Mexico on the pedestrian bridge.


The Other Border Wall Project was presented at the annual College Art Association conference in Los Angeles, as part of a panel about fake news and reconstructed truth under the Trump administration. The Q+A was great.


We received support from the Opportunity Fund, based in Pittsburgh, to make these trips financially possible and are extremely grateful to them for that support.

Major Thanks To:
We received support from The Opportunity Fund, through our fiscal sponsor Pittsburgh Filmmakers, to help support Phase Two and are extremely grateful. Thanks to Gil Rocha and everyone in Laredo for being so warm and welcoming. Thanks to David Janesko for his support in Houston. Thanks to everyone who submitted to the open call for designs.

Proposals from the Request for Designs:
Request for Designs for Other Border Visions, 2018
Submitted as digital images by the following individuals:
Kalen McNamara
Jesus Gonzales Flores
Megha Vaidya and Jesus Valdez
Shree Kale
John Forse
Laura Hyunjhee Kim
Nancy Kim
Ashley Andrews
Nicotina Niktoni
Roger Tweedt
Nadine Godwin
Joycie Tuttle
Nick Tobier
Larry Foster
Mairead Dambruch
Susanne Slavick
Andrew Johnson
Suzanne Werder
Philomena O'Dea
Barton Schindel
Liam Roberts
Gay Myers
Sofia Caetano
Elliot Sheedy
David Janesko
Mark Comerford
Davin Watne
Elaine Lynch
Emma Brown
Angela Lynn
The App Expo
Ane Gonzalez Lara and her class at the University of New Mexico making work as #thisisnotawall:
Helena Cardona, Aaron Velasques and Eduardo Ventura, Diana Duran, Chris Reyling, Cesar Vargas, Antolin Gervacio, Freeland Livingston, and Mario Devora and Nicole Zollner
The exhibition at Flatland Gallery: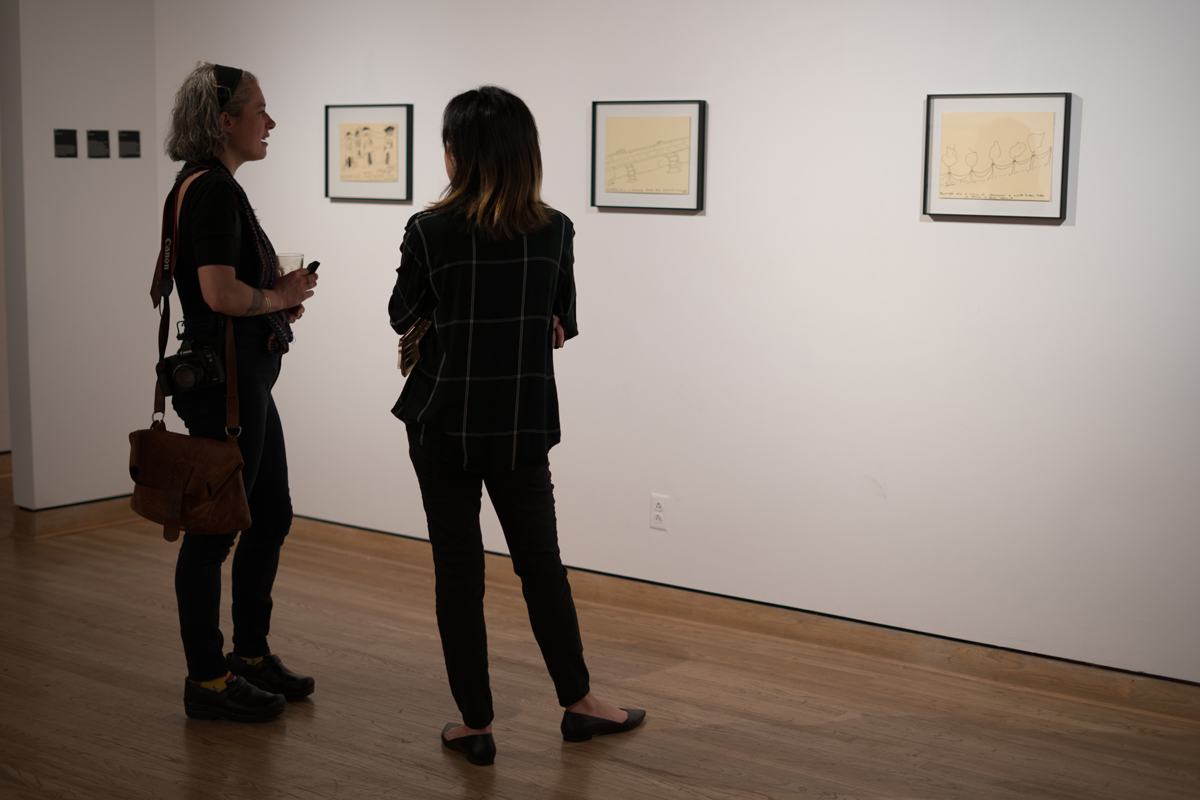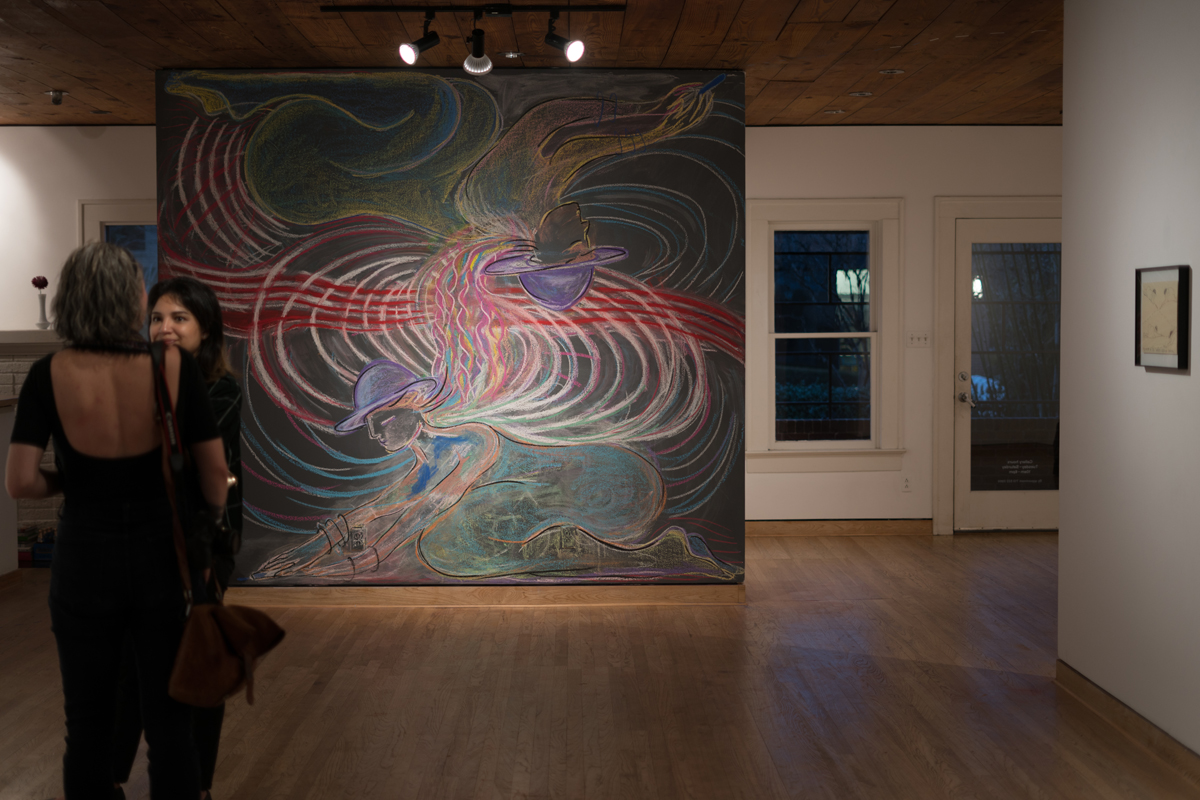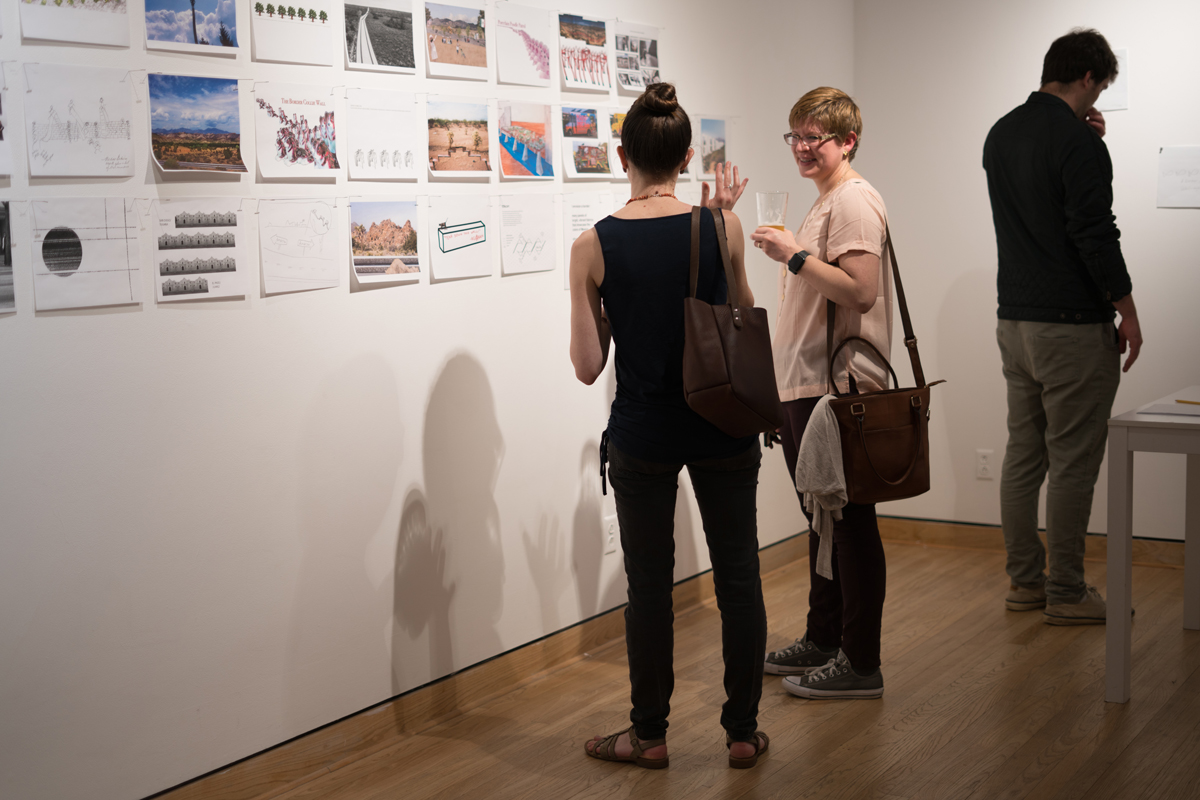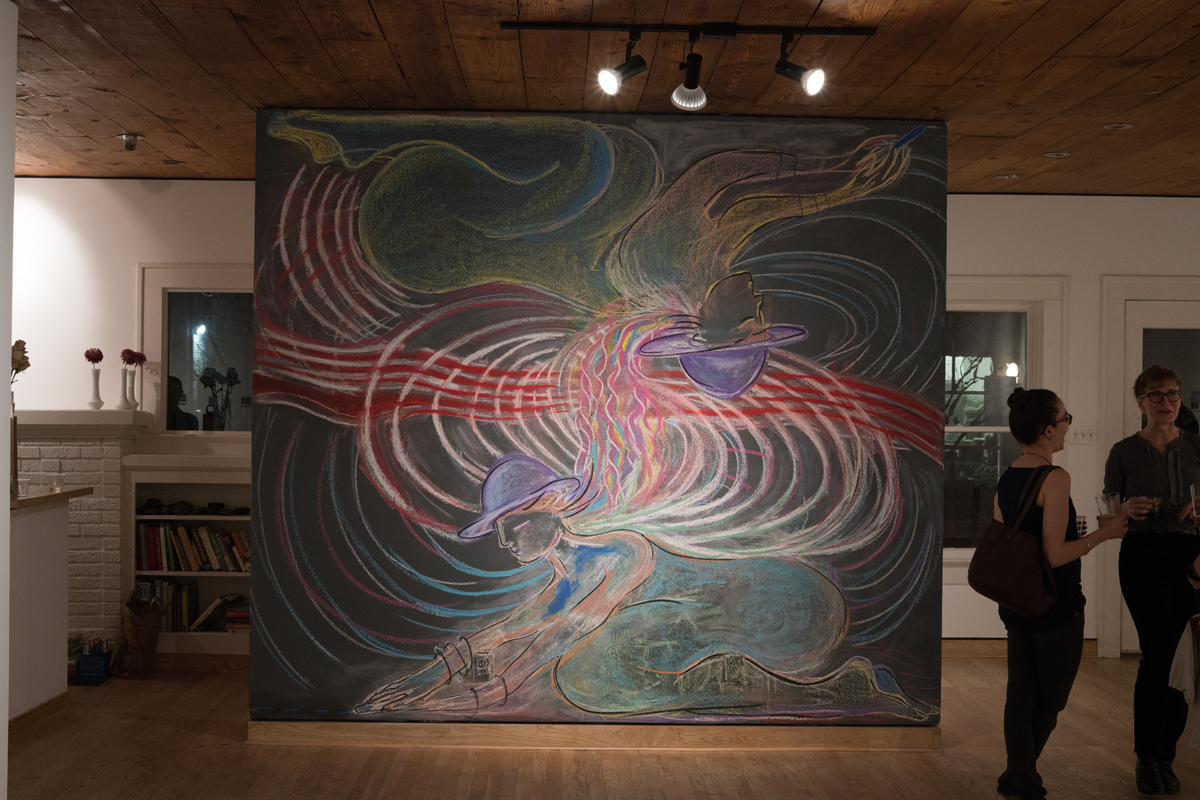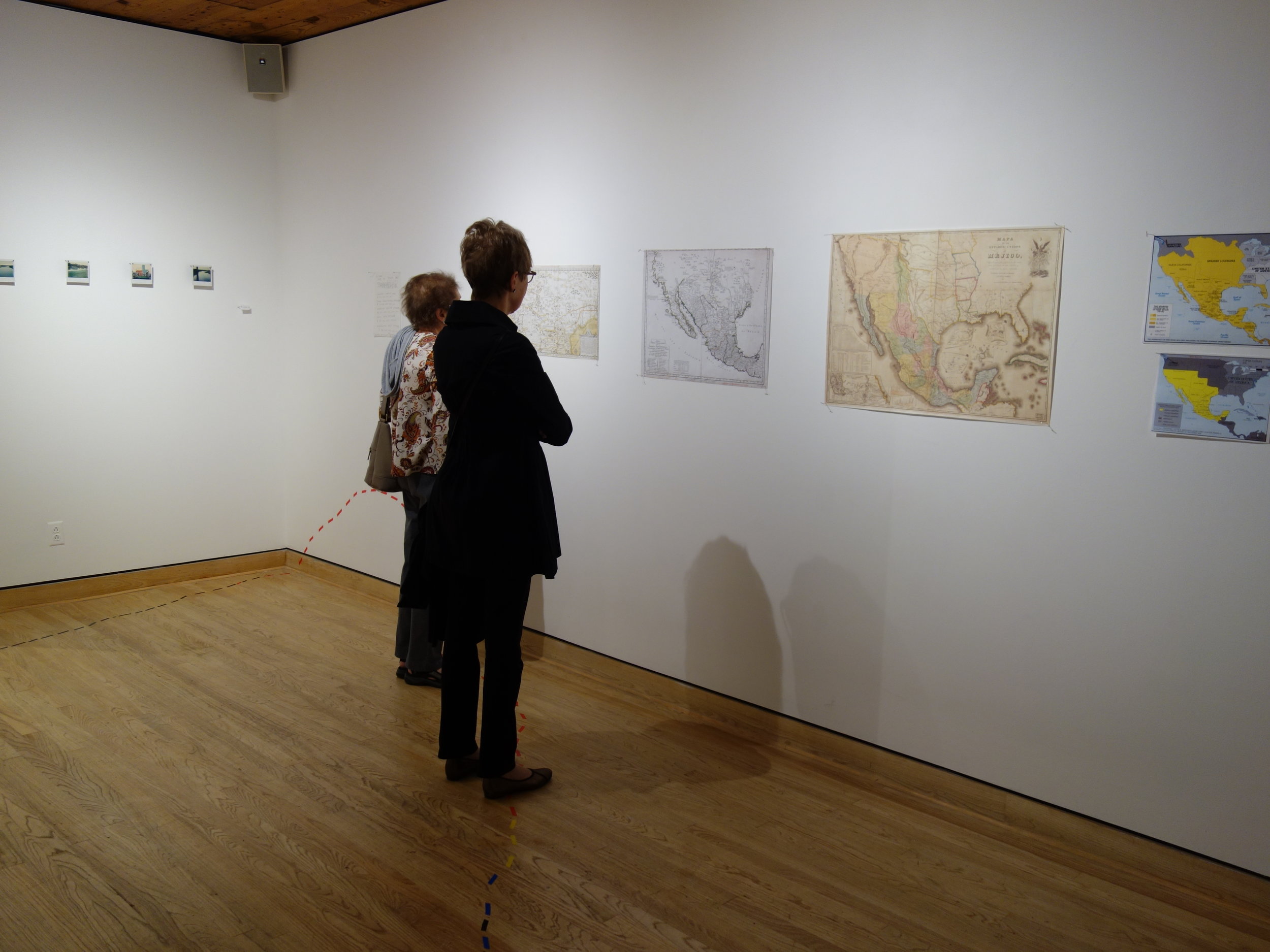 The Other Border Wall Prototypes Exhibition
Organized by David Janesko
February 17 - March 30, 2018
Flatland Gallery
1709 Westheimer Road
Houston, TX

The show included our original drawings from Phase One, all related ephemera to applying to the government submission process, and the proposals we had received up to that point from the public open call we launched. We also included maps of Mexico and the US to show how the boundary line was constantly being redrawn over time, and there was an area where people were invited to create new designs and hang them on the gallery wall.
Highlights from our trip to Laredo: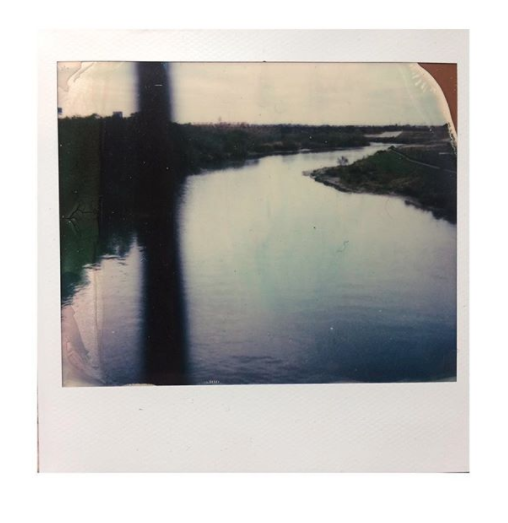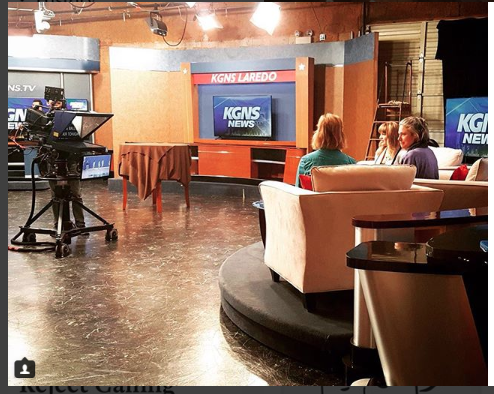 We traveled to Laredo to meet the artist and teacher Gil Rocha, a friend of Leah's. We spent a few days with him and got a chance to speak about our project on the local KDKA TV morning news program, the local radio show Coffee and Magic, at the famous high school The Vidal M. Treviño School of Communications and Fine Arts. We gave a talk at the Laredo Arts Center under the supreme guidance of the director Rosie Santos. We walked into Nuevo Laredo and experienced the surrealness of being able to traverse a border for a 75 cent toll that people lose their entire lives trying to cross. We hope to return to this rich region and continue building bridges there as soon as we can.
Laredo Center for the Arts
Gil Rocha Artist Website
The Vidal M. Treviño School of Communications and Fine Arts
Coffee and Magic Radio Hour